Section B Welsh Ponies ~ Section D Welsh Cobs
P.O. Box 156, Herald, CA 95638
Phone: 209-748-2548 E-mail: info@goldhillswelsh.com

Goldhills Bit O Honey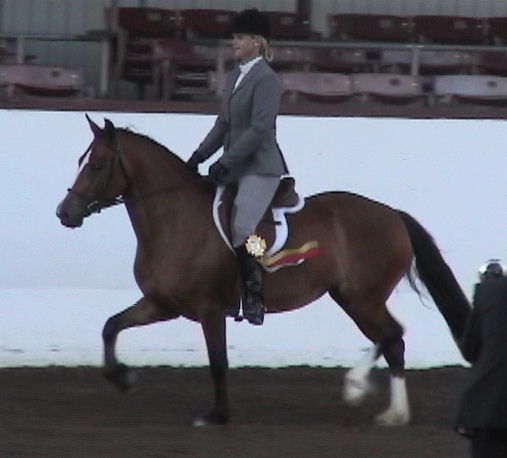 Bit O Honey was 2001 Reserve WPCSA National Champion Section C/D Filly as a yearling. She was only 2 points behind the Champion, and missed her last two shows of the year due to an injury.
Bit O Honey is owned by Karla Knuckles. Back in the show ring in 2004 for the first time since 2001, Honey had a great year! Pictured above taking the Reserve Ridden Championship at the Santa Barbara National show with Kim Boyd riding.

"Honey" completed one leg of her sire's and dam's Legion of Merit!

She is pictured below in her winter woolies in February 2004.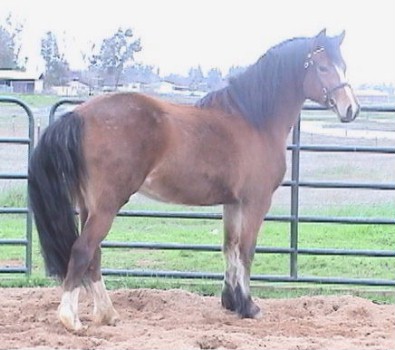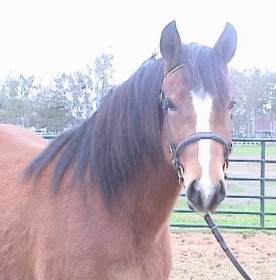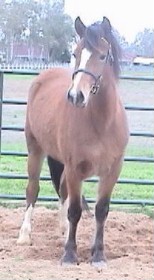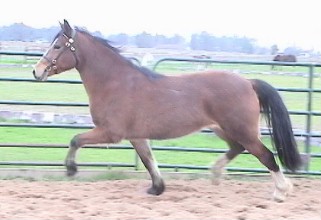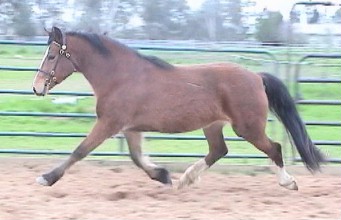 Pedigree:

Sire:
*Okeden Taffy LOM
Scole Morhys
Llanarth Rhys
Llanarth Morwena
Scole Sapphire
Sarnau Supreme Comet
Golden Jewell
Dam:
*Okeden Honeysuckle LOM/AOE
Llanarth Meredith Ap Braint
Llanarth Braint
Rhosfarch Morwena
Arth Maid of Honor
Llanarth Rhodri
Meiarth Modern Maid
Home || Stallions || Mares || Welsh Ponies & Cobs For Sale || In the Spotlight || Youngstock || Gallery

© 2004 - 2009 Goldhills Welsh - All Rights Reserved








~ Welsh Ponies ~ Welsh Cobs ~ Welsh Ponies ~ Welsh Cobs ~ Welsh Ponies ~ Welsh Cobs ~ Welsh Ponies ~