Section B Welsh Ponies ~ Section D Welsh Cobs
P.O. Box 156, Herald, CA 95638
Phone: 209-748-2548 E-mail: info@goldhillswelsh.com

Goldhills Silver Screen LOM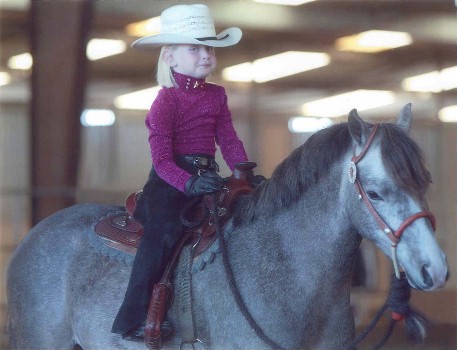 Silver Screen and Riley Boyd - what a pair!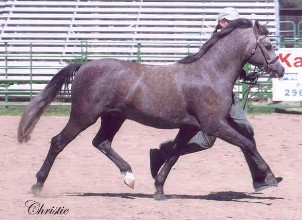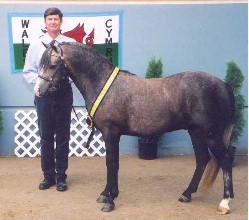 Silver Screen is a wonderful young gelding. He made his showring debut as a foal, and has made his
way back to the showring as a two year old in 2003, where he has had an ourstanding season!
Silver Screen is the 2003 Western National Supreme Champion gelding, with his brother,
Goldhills Mystic Oak taking the same honor under the second judge at the show.
Silver Screen repeated this honor at the Santa Barbara show, and brought home many
other good wins during the year.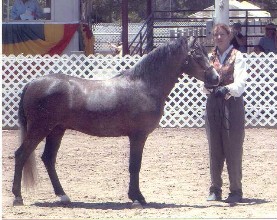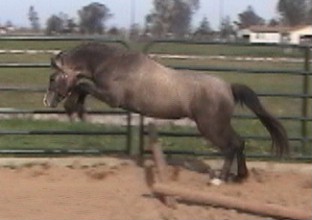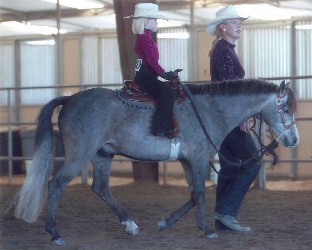 Silver Screen is very athletic, talented, and a quick learner. He has a great temperment and is a wonderful child's pony. Silver Screen is owned and loved by Kim and Matt Boyd and their daughter Riley.

Pedigree:

Sire:
Gayfields Call the Cops LOM/LOM/AOE/OD
*Sleight of Hand LOM, AOE, OD
Mylncroft Spun Gold
Coed Coch Olwen
Dixie Blue Duchess LOM, AOE
Findeln Blue Danube
CC Dawn
Dam:
Goldhills Silver Rose
Talybont Quicksilver LOM
*Bowdell Buccaneer
Shenandoah Silverbelle
Gallifrey Tea and Roses
*Wickenden Osprey
Welmore Cocoa
Home || Stallions || Mares || Welsh Ponies & Cobs For Sale || In the Spotlight || Youngstock || Gallery

© 2003 - 2009 Goldhills Welsh - All Rights Reserved