Section B Welsh Ponies ~ Section D Welsh Cobs
P.O. Box 156, Herald, CA 95638
Phone: 209-748-2548 E-mail: info@goldhillswelsh.com

Goldhills Welsh Legacy
Legacy is maturing into a lovely, typey cob mare. She is friendly, inquisitive, willing and very smart. Standing photos are October 2007.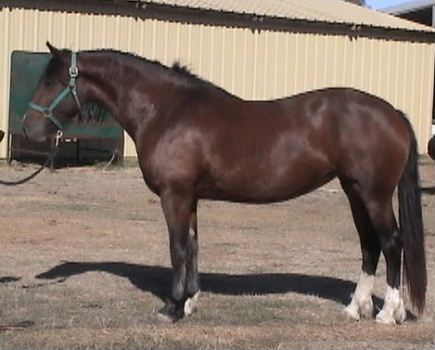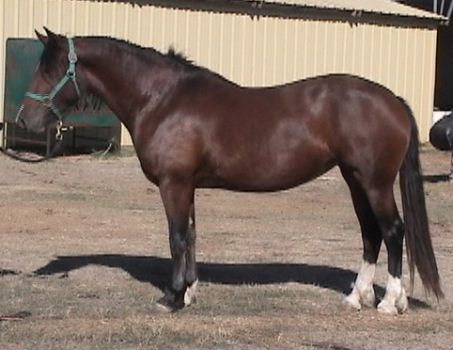 Legacy is also an exquisite mover. Photos below are November 2006 as a two year old.
Legacy will excel in the performance ring or make quite a contribution as a broodmare.
Legacy produced a lovely colt by *Okeden Taffy in 2008.
Video clips:

Pedigree:

Sire:
*Okeden Welsh Flyer
Parc Welsh Flyer
Pentre Eiddwen Comet
Parc Lady

Rhystyd Mattie
Tyhen Comet
Rhystyd Lady Model
Dam:
*Okeden Britannia
Llanarth True Briton
Nebo Black Magic
Llanarth Lady Valiant
Synod Ray
Parc Dafydd
Synod Ribbon
Home || Stallions || Mares || Welsh Ponies & Cobs For Sale || In the Spotlight || Youngstock || Gallery

© 2003-2009 Goldhills Welsh - All Rights Reserved







~ Welsh Ponies ~ Welsh Cobs ~ Welsh Ponies ~ Welsh Cobs ~ Welsh Ponies ~ Welsh Cobs ~ Welsh Ponies ~