Section B Welsh Ponies ~ Section D Welsh Cobs
P.O. Box 156, Herald, CA 95638
Phone: 209-748-2548 E-mail: info@goldhillswelsh.com

Goldhills Mirage
2001-2013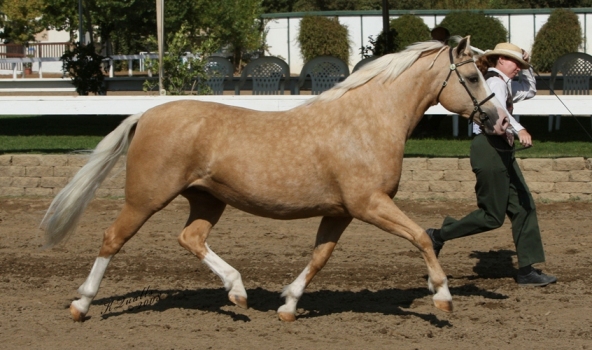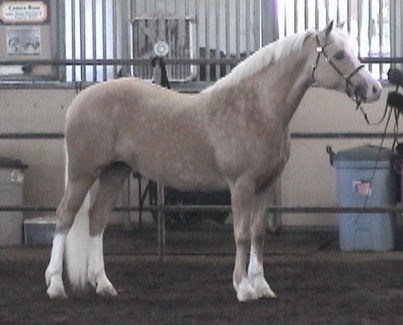 Mirage making her way back into the showring as a 6 year old.
Four judges - three firsts and one Grand Champion B against top competition.
Mirage is another example of a lovely BIG mare, standing just over 13.3 hands.

Mirage does it again in 2008 - one show, 4 judges, 2 firsts, 2 Champion Mare & Res. Grand Champion!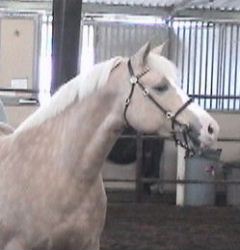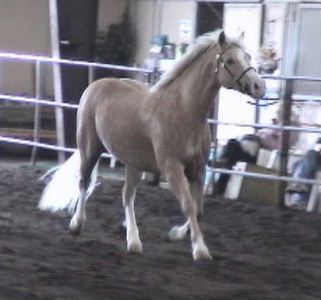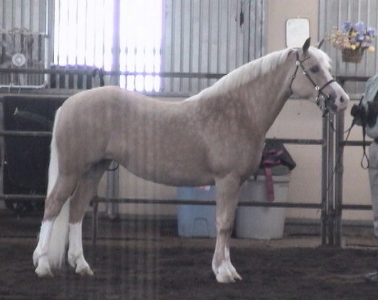 Pedigree:

Sire:
Gayfields Call the Cops LOM/LOM/AOE/AOE/OD
B-35088
*Sleight of Hand LOM, AOE, OD
Mylncroft Spun Gold
Coed Coch Olwen
Dixie Blue Duchess LOM, AOE
Findeln Blue Danube
CC Dawn
Dam:
Mary's Melody LOM/AOE
B-28802
*Smoke Tree Bronze Star
Hever Noble
Hever Meridian
Mary's Fandango
Farnley Great Tom
Findeln Minuette
Home || Stallions || Mares || Welsh Ponies & Cobs For Sale || In the Spotlight || Youngstock || Gallery

© 2003 - 2009 Goldhills Welsh - All Rights Reserved