Section B Welsh Ponies ~ Section D Welsh Cobs
P.O. Box 156, Herald, CA 95638
Phone: 209-748-2548 E-mail: info@goldhillswelsh.com

Goldhills High Tea LOM/AOE
2003 - 2012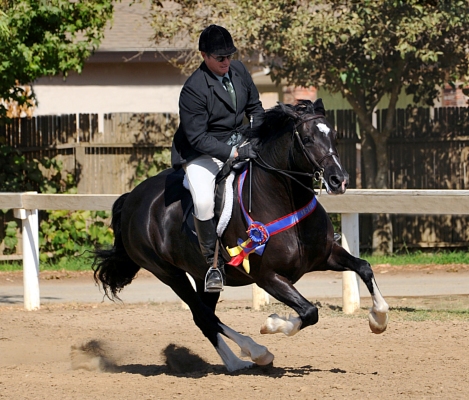 2005 WPCSA National Champion D Filly
2009 WPCSA National Champion D Mare
2010 WPCSA National Champion D Mare
2009 WPCSA National Champion C/D English Pleasure
2009 WPCSA National Champion Ridden Cob
2010 WPCSA National Champion C/D English Pleasure
2010 WPCSA National Champion Ridden Cob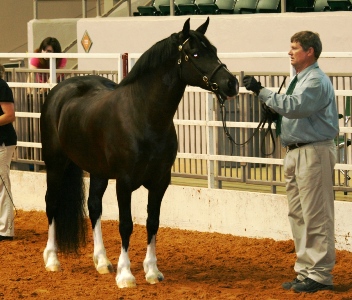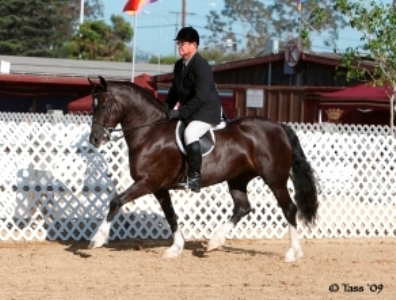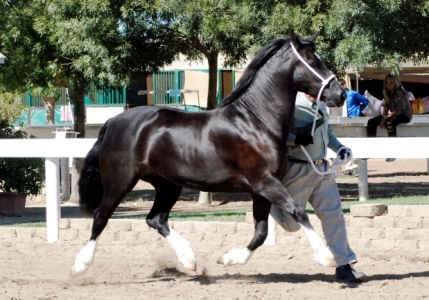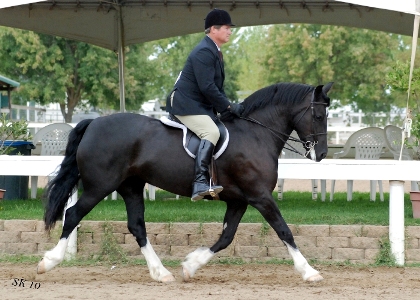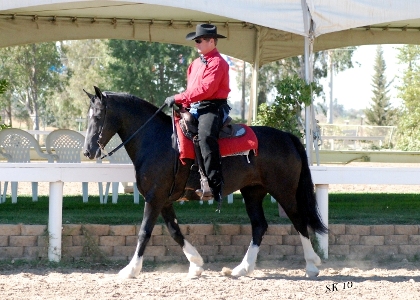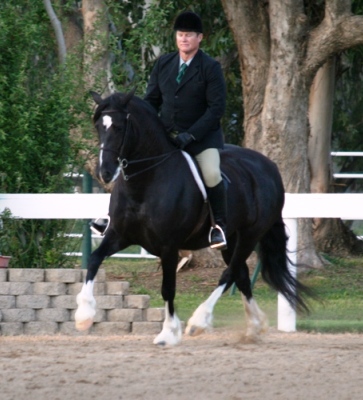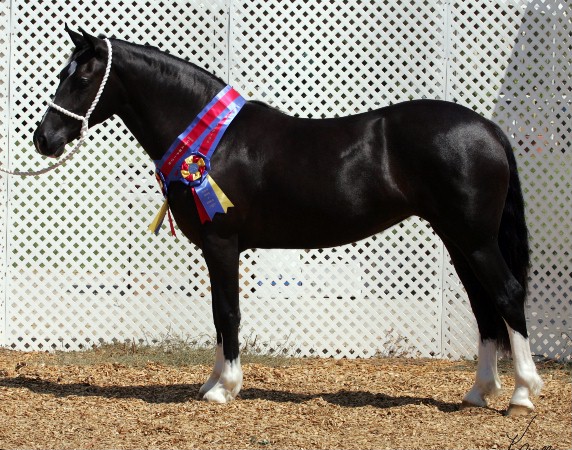 High Tea as a two year old. Show winning Double Youngstock Champion at the 2005 Pacific Coast Classic.
Tea has had a great year in 2005 - showing under 18 judges, winning 15 firsts and 3 seconds!
2005 WPCSA National Champion D Filly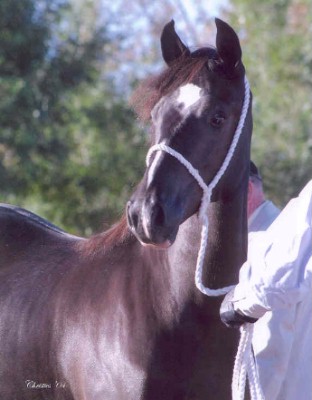 High Tea in her show ring debut, as a yearling.
Tea is the 2004 American National Section D Youngstock Champion!
High Tea is following in the footsteps of her Champion sisters,
Bit-O-Honey, Hanky Panky and Hot Fudge!
Tea completed the final leg for both her sire's and dam's LOMs.

High Tea is pictured below as a foal. See the video!
Pedigree:

Sire:
*Okeden Taffy LOM/AOE/OD
Scole Morhys
Llanarth Rhys
Llanarth Morwena
Scole Sapphire
Sarnau Supreme Comet
Golden Jewel
Dam:
*Okeden Honeysuckle LOM/AOE/OD
Llanarth Meredith Ap Braint
Llanarth Braint
Rhosfarch Morwena
Arth Maid of Honor
Llanarth Rhodri
Meiarth Modern Maid
Home || Stallions || Mares || Welsh Ponies & Cobs For Sale || In the Spotlight || Youngstock || Gallery

© 2003 - 2012 Goldhills Welsh - All Rights Reserved








~ Welsh Ponies ~ Welsh Cobs ~ Welsh Ponies ~ Welsh Cobs ~ Welsh Ponies ~ Welsh Cobs ~ Welsh Ponies ~