Section B Welsh Ponies ~ Section D Welsh Cobs
P.O. Box 156, Herald, CA 95638
Phone: 209-748-2548 Cell: 916-240-5005 E-mail: info@goldhillswelsh.com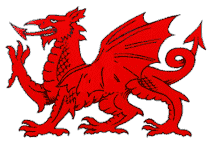 Order of the Dragon Breeder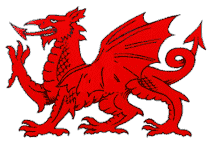 2011 Foals

We are very excited about our 2011 foals as they represent the first foals by Gayfields The Heir Apparent out of two of our favorite mares, a second generation first, plus a sneaky addition in the fall!

Goldhills Million Heir
Chestnut colt, foaled 2/25/2011


Gayfields The Heir Apparent LOM x Goldhills Mystique LOM/AOE/OD

Lots of bling, lots of size and lots of character describe this colt.
We are very pleased with this first time cross and expect great things from Million Heir in the future!
Photos above at one week. More photos here.

Goldhills Brilliant Disguise
Chestnut colt, foaled 3/30/2011


Goldhills Most Wanted LOM/AOE x Goldhills Broadway Lights LOM

Thanks to Bridlewood Welsh for allowing us to acquire this very special colt.
We feel certain he will live up to all expectations set by his two outstanding parents.
He is beautiful and fantastic mover and to top it all off as kind as can be.

Goldhills Matador
Buckskin colt, foaled 4/27/2011

Gayfields The Heir Apparent LOM x Goldhills Mirage

We are thrilled with Mirage's second foal - a beautiful buckskin colt with lots of size and lots of chrome!
Matador is owned by Brian McClelland. Photos at 3 days.
Last but not least - introducing...

Goldhills Romance in the Heir
Grey/bay filly, foaled 12/23/2011


Gayfields The Heir Apparent LOM x Llanarth Ripple

We are absolutely tickled with Ripple first foal for us and Harry's first filly. She is sure to be a very lovely mare like her dam.
Photos at 16 days.

Home || Stallions || Mares || Welsh Ponies & Cobs For Sale || In the Spotlight || Youngstock|| Gallery

© 2003 - 2012 Goldhills Welsh - All Rights Reserved











~ Welsh Ponies ~ Welsh Cobs ~ Welsh Ponies ~ Welsh Cobs ~ Welsh Ponies ~ Welsh Cobs ~ Welsh Ponies ~