Section B Welsh Ponies ~ Section D Welsh Cobs
P.O. Box 156, Herald, CA 95638
Phone: 209-748-2548 Cell: 916-240-5005 E-mail: info@goldhillswelsh.com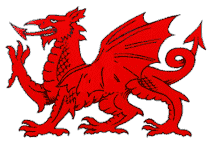 Order of the Dragon Breeder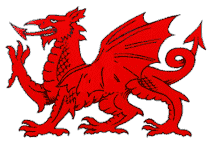 2015 Foals

We are very excited about our 2015 foals!
Please inquire if one of them catches your eye.

Goldhills Belle of the Ball
bay filly, foaled 2/20/2015 - sold

Smoke Tree Prince of Thieves x Goldhills Bright Reflection LOM

We are very pleased with this lovely filly. Belle is sweet and an outstanding mover and she is getting huge!
We wish her new owners all the best with her - she can be a star!

Goldhills Eye Candy
chestnut roan with bling colt, foaled 3/23/2015




*Holyoake Copper-Field LOM x Gayfields Ever So Sleightly

Almost a duplicate for the second edition of this cross and his name says it all!
Top photos at about 3 weeks, bottom photos at almost 3 months -
he is growing up into a super special colt. He will stay chestnut roan - will not grey.




Goldhills Aim to Please
grey, foaled palomino filly, foaled 6/15/2015

Gayfields Call the Cops LOM/AOE/OD x Goldhills As You Wish LOM

A darling repeat of a proven cross - and just what we wanted - another edition of the cross that has given
us Goldhills All That Glitters LOM, Goldhills All American and Goldhills As You Like It.
Home || Stallions || Mares || Welsh Ponies & Cobs For Sale || In the Spotlight || Youngstock|| Gallery

© 2003 - 2015 Goldhills Welsh - All Rights Reserved











~ Welsh Ponies ~ Welsh Cobs ~ Welsh Ponies ~ Welsh Cobs ~ Welsh Ponies ~ Welsh Cobs ~ Welsh Ponies ~