Section B Welsh Ponies ~ Section D Welsh Cobs
P.O. Box 156, Herald, CA 95638
Phone: 209-748-2548 E-mail: info@goldhillswelsh.com

Charjo's Gypsy LOM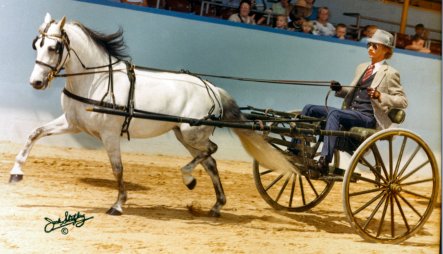 Gypsy is truely the foundation of Goldhills Welsh - not only for her contriubtion of three fillies that are now a core part of our B broodmares, but also for the years of fun that founded the heart and soul of Goldhills Welsh.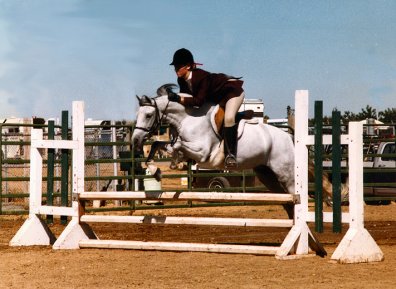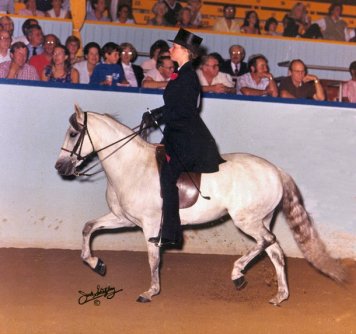 Gypsy was one of the original Versitile Welsh - competing succesfully in everything she was asked to do, which included English Pleasure (saddle seat), Western Pleasure, Hunters, Jumpers, Pleasure Driving, Trail, Leadline and Walk-Trot.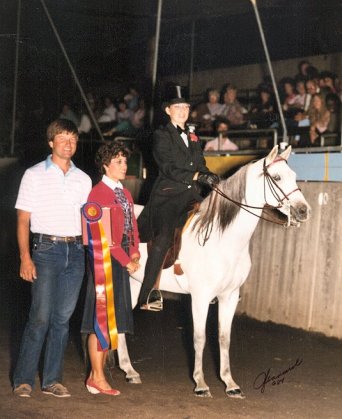 Gypsy winning the coveted English Pleasure Championship at the 1984 California State Fair and Western National Show.

And below, after her retirement.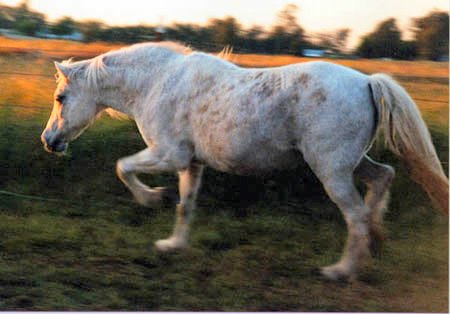 Gypsy's progeny include our three broodmares Goldhills Diamond Lil, Goldhills As You Wish, and Goldhills Bright Reflection LOM and the performance champion gelding Goldhills All Shook Up. All four of Gypsy's foals contributed to her Dam Legion of Merit.
Pedigree:

Sire:
*Wickenden Osprey
Coed Coch Berwynfa
Tan-y-Bwlch Berwyn
Berwyn Beauty
Coed Coch Perfagl
Coed Coch Blaen Lluead
Coed Coch Pilia
Dam:
Bluehill's School Girl
Kerr's School Boy
Chamcook Tlws
Revel Lux
Criban's Lola Mae
Criban Grand Master
Monarch's Modesto
Home || Stallions || Mares || Welsh Ponies & Cobs For Sale || In the Spotlight || Youngstock || Gallery

© 2003 - 2009 Goldhills Welsh - All Rights Reserved