Section B Welsh Ponies ~ Section D Welsh Cobs
P.O. Box 156, Herald, CA 95638
Phone: 209-748-2548 E-mail: info@goldhillswelsh.com

Foals of 2005

The 2005 foals are HERE!

Goldhills Twizzler
(*Okeden Taffy x Toandos Titwillow)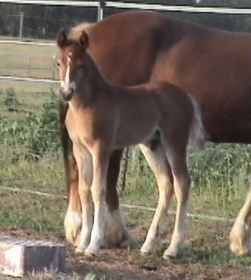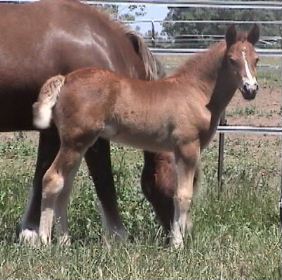 Chestnut colt. Elegant, athletic, typey and gorgeous.
A brilliant mover - one of our best colts yet.
He is a full sibling to Goldhills Toffee

Twizzler below at 3 months old.
He has one sock in front and is shedding out a dark chestnut.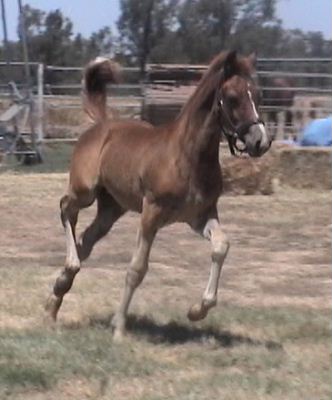 Twizzler is extremely charismatic and full of presence. With his gorgeous movement and incredible suspension he is going to be a fantastic performance horse.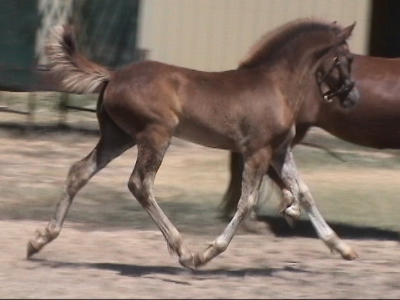 He is huge at 3 months old and should mature well over 15 hands.
Dressage, Ridden Cob, Combined Driving - this boy can do it all impressively.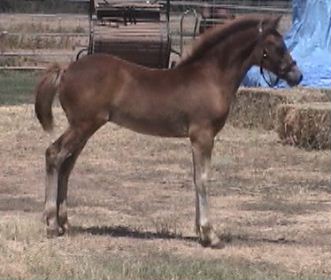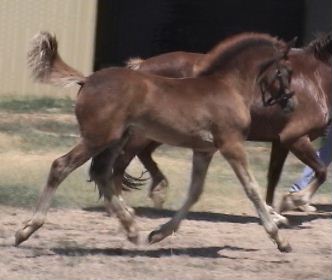 Twizzler aka Triumph is now owned by Crystal Willis.

Goldhills Musketeer
(Gayfields Call the Cops LOM x Mary's Melody)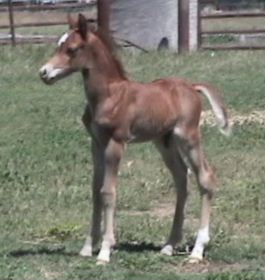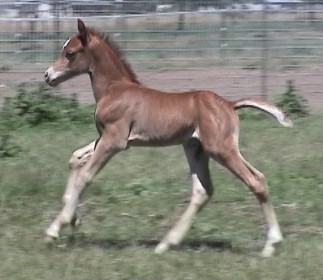 Photos at one and 4 days old.
This is the seventh foal from this cross and we he is our lucky number seven! Musketeer is now owned by Dr. Carolyn Fricke.

Musketeer and Melody -
All eight feet on the ground above the ground!

Goldhills WhoDunit
(Gayfields Call the Cops LOM x Goldhills Diamond 'Lil)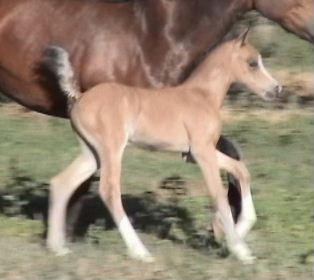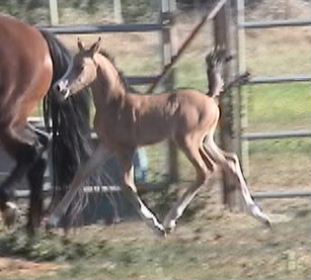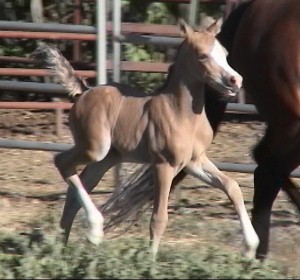 Photos above at 5 days old.
This is the first foal from this cross and also our first buckskin foal by Cops!
Photos below are at 3 1/2 weeks old.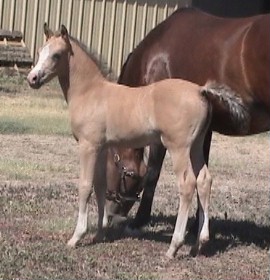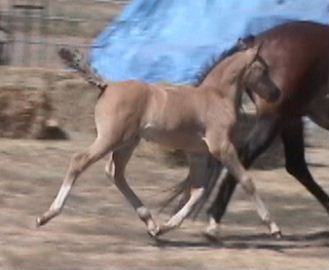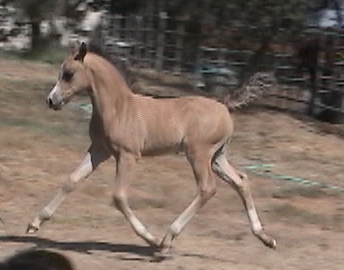 That is Cops in the backgroud - watching his son show off!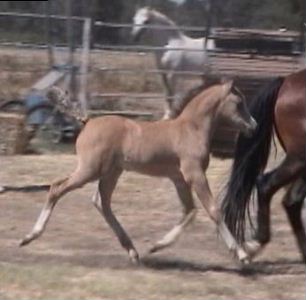 WhoDunit is owned by Carrie Kirtlan.

Home || Stallions || Mares || Welsh Ponies & Cobs For Sale || In the Spotlight || Youngstock || Gallery


© 2003 - 2009 Goldhills Welsh - All Rights Reserved











~ Welsh Ponies ~ Welsh Cobs ~ Welsh Ponies ~ Welsh Cobs ~ Welsh Ponies ~ Welsh Cobs ~ Welsh Ponies ~