Section B Welsh Ponies ~ Section D Welsh Cobs
P.O. Box 156, Herald, CA 95638
Phone: 209-748-2548 E-mail: info@goldhillswelsh.com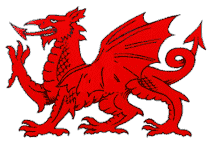 Order of the Dragon Breeder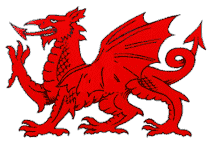 Foals of 2009

Our foal crop is now complete and we are extremely pleased with the quality of all of our new arrivals.
Top to bottom they will stand up to the competition in either the Welsh or Open world.
If you are interested in purchasing any of our 2009 foals please inquire.




Goldhills Moonstruck
Chestnut (turning grey) section B gelding foaled March 15, 2009 - For Sale

Photos above courtesy of Tammy Burgin

Photo below video capture at 3 weeks old.

*Eyarth Grenadier x Goldhills Mirage
This one is special!! We are extremely pleased with this first foal from the Cops' daughter, Mirage. Moonstruck is a very interesting cross of bloodlines and we consider it a big success. Mirage is 13.3+ and this colt will mature 13.1+ He could not be any more elegant with such a pretty head - and he can MOVE! Moonstruck has a gorgous long strided canter and a huge trot.
He will be successful in the halter and performance rings. See more pictures on his page.
Moonstruck wins two 2nds at the Western National in a tough 2/under colt class!

Goldhills Britaffia
Chestnut filly section D foaled April 13, 2009 - Sold

*Okeden Taffy LOM x *Okeden Britannia

Another full sibling to champions like Goldhills Brandysnap LOM and Goldhills Butter Rum LOM, she is living up to all expecations! This is likely Britannia's last foal and it looks like she may have saved the best for last.
Britaffia gets a first and second with new owner Jaime at the American National in Tulsa!

Goldhills Love the Blues
Grey, foaled cremello, colt foaled April 22, 2009 - For Sale


Gayfields Call the Cops LOM/AOE/OD x Gayfields Love Potion No. 9

This first time cross is a huge success! We are extremely pleased with this colt, he is lovely to look at and quite the mover. This is one of the nicest colts we have bred and we are pleased to offer him for sale. Blues is closly related to Goldhills Most Wanted and very similar as a foal. He has all the quality needed to be a stallion prospect. Guaranteed to produce dilutes.
YouTube video: http://www.youtube.com/watch?v=PnKQTDuUfjs

Goldhills All American
Chestnut section B gelding foaled June 6, 2009 - Sold

Gayfields Call the Cops LOM/AOE/OD x Goldhills As You Wish

Full sibling to Goldhills All That Glitters LOM, and Goldhills As You Like It, 3/4 sibling to 2-Time National Champion Goldhills Abracadabra LOM. We are extremely pleased with this friendly, pretty colt. He is the masculine version of his sister Glitter and bound to follow in her championship footsteps. We can't wait to see him grow up and start winning!
With his lovely gaits he is sure to be a performance superstar. Pictured at 3 weeks.
YouTube video at http://www.youtube.com/watch?v=sETmZEthNyE
Congratulations to his new owner - we know he will be a star!

Goldhills Arresting Charm
Chestnut roan section B colt foaled August 8, 2009 - For Sale


Gayfields Call the Cops LOM/AOE/OD x Goldhills Abracadabra LOM
Another colt, but we just can't help being excited about this guy! He has everything you could want in a pony - looks, movement, charisma, ultra typey and a sweet temperment already. And he is so CHARMING!
Charm places 3rd in a class of seven 2/under colts, behind two of the top colts in the country.
Not bad for a two month old baby who had not had a bath and isn't really halter broke!
Home || Stallions || Mares || Welsh Ponies & Cobs For Sale || In the Spotlight || Youngstock|| Gallery

© 2003 - 2009 Goldhills Welsh - All Rights Reserved











~ Welsh Ponies ~ Welsh Cobs ~ Welsh Ponies ~ Welsh Cobs ~ Welsh Ponies ~ Welsh Cobs ~ Welsh Ponies ~