Section B Welsh Ponies ~ Section D Welsh Cobs
P.O. Box 156, Herald, CA 95638
Phone: 209-748-2548 E-mail: info@goldhillswelsh.com

Foals of 2004

Gardenia's first foal - exactly what we asked for - a gorgeous black colt!
Goldhills Gin-n-Tonic
(*Okeden Taffy x *Sydenham Gardenia) - Black Section D colt
Photos at two months - and two days after his dam was
named Ridden Champion at the 2004 American National!
"Tony" won his class under both judges and was Res. Jr. Champion Colt
(Yes, he has a great disposition!!) More photos on his web page. Tony is now owned by Penny Morgan.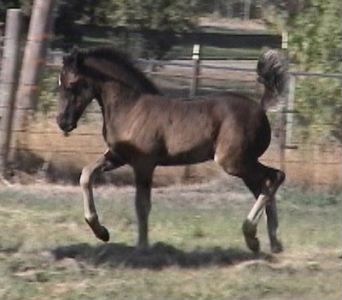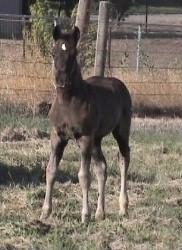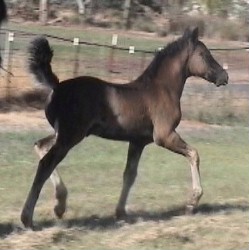 Photo below at 3 days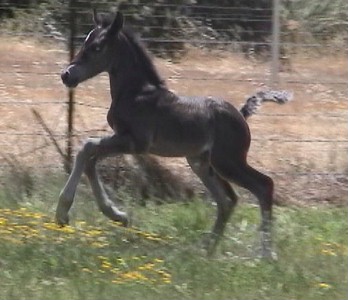 Goldhills Maverick
(Gayfields Call the Cops LOM x Mary's Melody) - Chestnut (turning grey) Section B colt
Maverick is the sixth Cops x Melody foal and we have another outstanding foal!
Pictured at 5 weeks. Maverick is now a First Premium ASPR Sport Pony
and he was Site Champion!!! Click on his link above to see his new photos.
Maverick is now owned by Kim & Matt Boyd, Sterling Creek Welsh.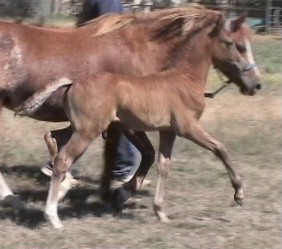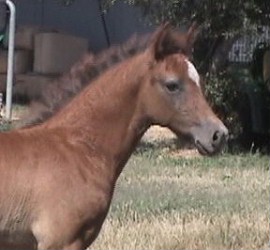 Photos below at one week.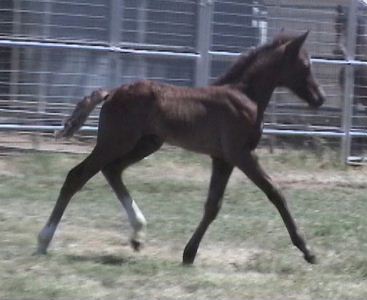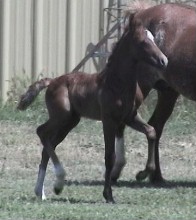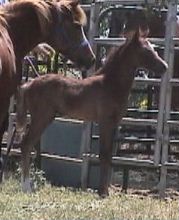 Goldhills Welsh Legacy
(*Okeden Welsh Flyer x *Okeden Britannia) - Bay Section D filly
Legacy is the perfect combination of her sire and dam,
she is a wonderful tribute to her sire, and the first filly Britannia has given us!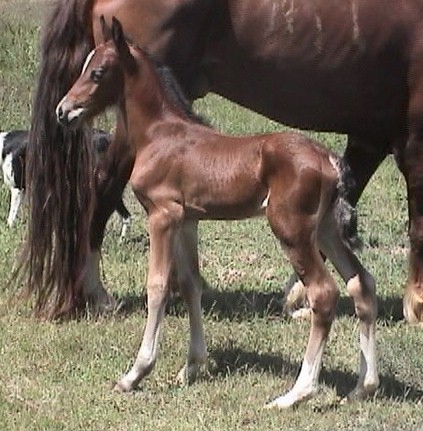 Goldhills All That Glitters
(Gayfields Call the Cops LOM x Goldhills As You Wish)
Chestnut Section B filly
Glitter has also been inspected and is a First Premium Sport Pony!
See her sport pony inspection pictures on her page.
Glitter is now owned by Kim & Matt Boyd, Sterling Creek Welsh.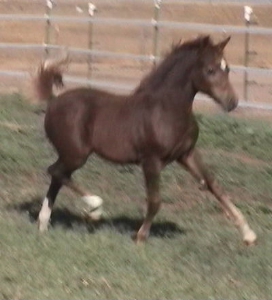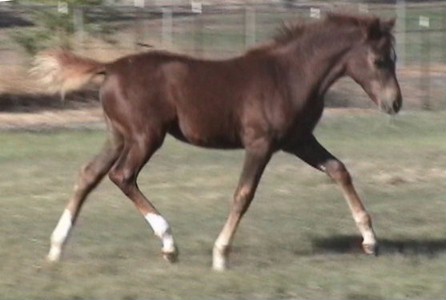 photos below at 3 days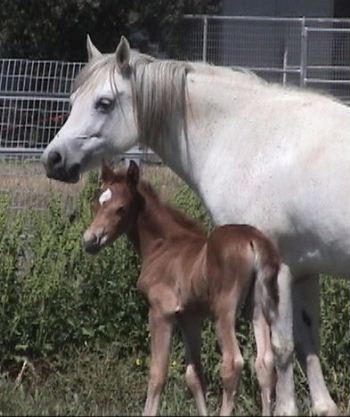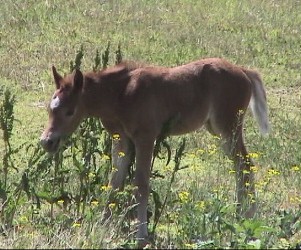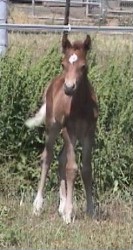 She's here! The first foal of 2004 and first foal for Toandos Titwillow.
She is big and beautiful and a WOW mover!!
Goldhills Toffee
(*Okeden Taffy x Toandos Titwillos) - Chestnut Section D filly

Photos at about one month old. Toffee is now owned by Tammy Cooper, Dreamtime Welsh.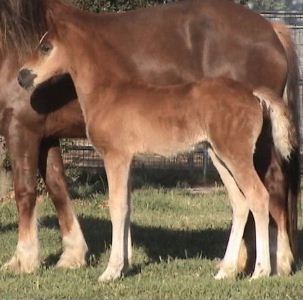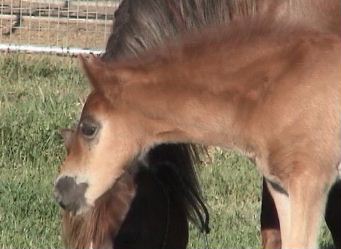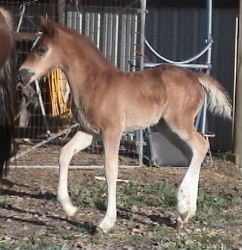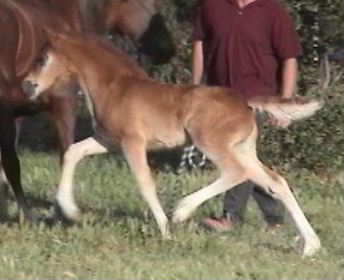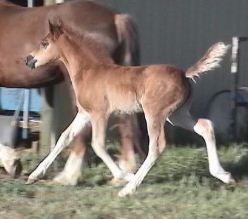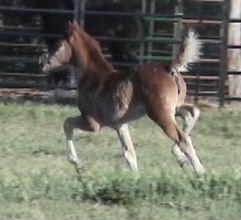 Goldhills Hot Mocha
(*Okeden Taffy x *Okeden Honeysuckle) - Bay Section D filly
The last foal of 2004, Mocha is following in the footsteps of her fabulous sisters, Bit-O-Honey, Hanky Panky, Hot Fudge and High Tea.
Born September 21st, she has plenty of hair and is ready for winter!

Home || Stallions || Mares || Welsh Ponies & Cobs For Sale || In the Spotlight || Youngstock || Gallery


© 2003 - 2009 Goldhills Welsh - All Rights Reserved











~ Welsh Ponies ~ Welsh Cobs ~ Welsh Ponies ~ Welsh Cobs ~ Welsh Ponies ~ Welsh Cobs ~ Welsh Ponies ~